Savita Bhabhi Episode 12 – Miss India Part 2!!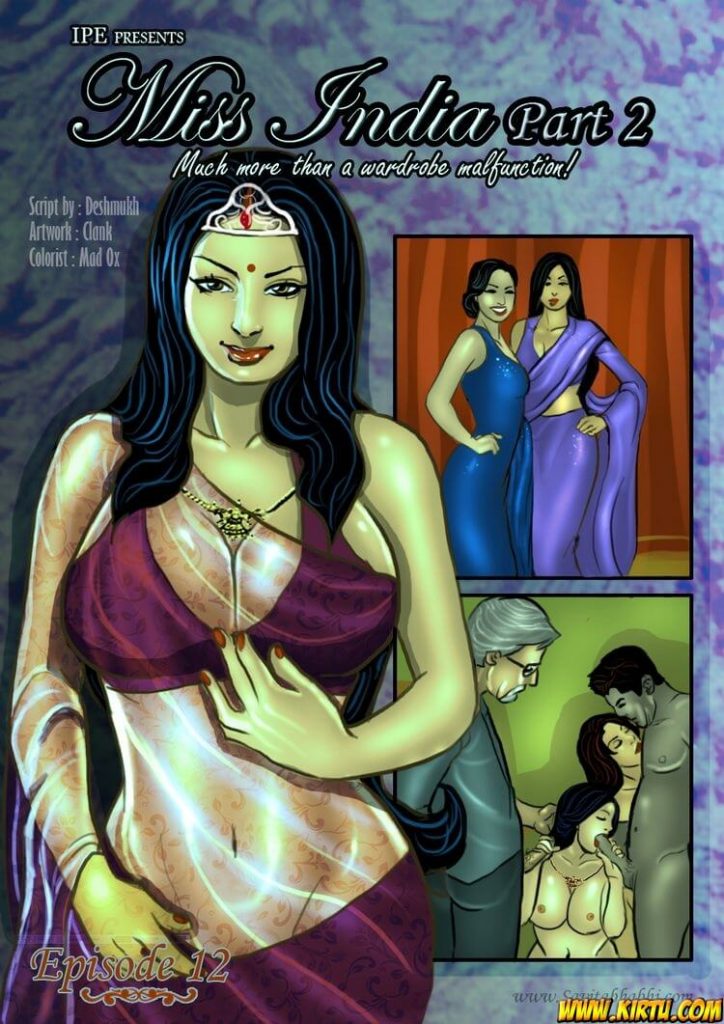 Savita Bhabhi is continually participating in the beauty contestants. She is considered one of the most important parts of the beauty contest show. Now, Savita is walking on the ramp with other contestants. Judges are already writing their scores on the scorecard.
This beauty contest is incorporated with three judge's women & two men. She is already thinking about the sexual pleasure of the last night. While walking on the wrap, she is thinking about the sexual acts of the previous night. Now, the last round of beauty competition is the next day. Therefore, she also wants to spend a sexy night with her judge.
When she is thinking about her judge, she got a call from him. Her judge has also invited him for dinner. He wants to have some fun with Savita. Hence, Savita is finding a sexy and beautiful dress for the night. She wants to do hard fuck with the judge. She bought a particular dress where Savita can show the cleavage and hot figure.
Now, Savita has already reached the home of her judge. Both are doing the kiss. He is slowly removing the sari and blouse of the Savita Bhabhi. He is eating the boobs of Savita. She is already getting wild. After a few minutes, the judge of Savita is licking the vagina that is giving her the next level feel. Both are enjoying the sexiest night at home.
After a few minutes, Savita has sat on the dick of her judge. Finally, both are enjoying the sex. Savita is already showing the lust for anal sex. Therefore, she has already taken the doggy style position. Second judge is already spending some quality time with Savita. Now, she is definitely going to be winner of the contest.