Check out the Savita Bhabhi Episode 5 in which you can see that how the young boy lost his virginity. How savita teach all the sex session you will read here.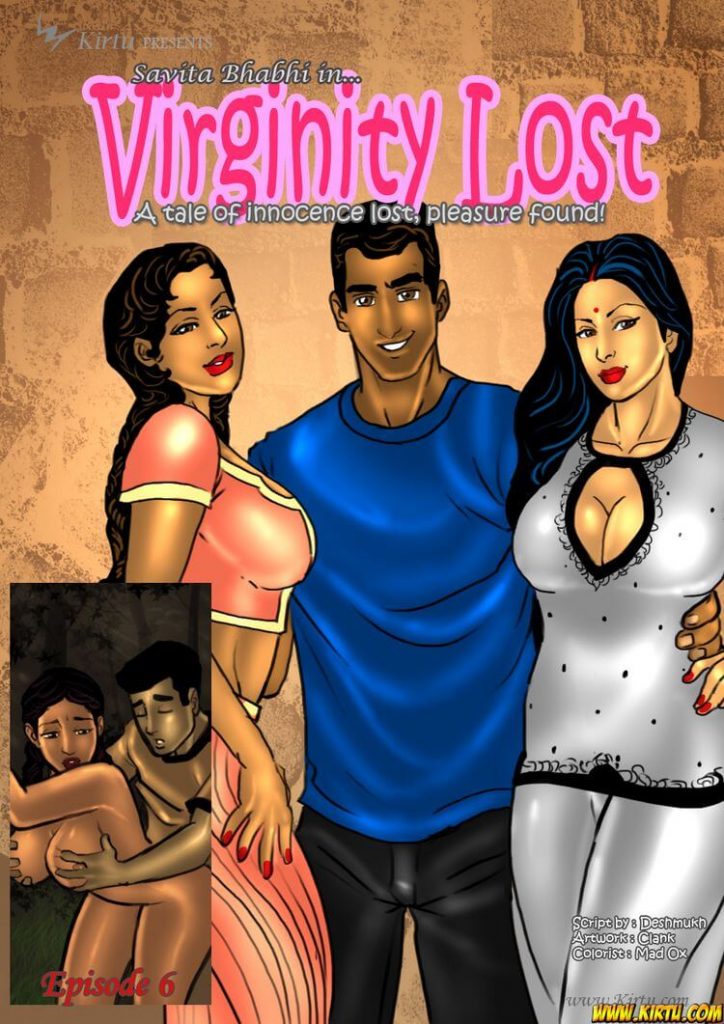 Savita Bhabhi Episode 6 – Virginity Lost
"I will marry you, Savita, don't worry," her bf said. Then remove her clothes. She is scared;
it's her first. His kisses go down to his neck collarbone and grip his big breast "ahh.." bhabhi
moan her bf lift her shirt then remove her bra "you are so sexy bhabhi" her bf suck and grip
her breast bhabhi moan and pull his head for more.
"Ahhh..suck it" he sucks and pinches her nipples so hard then he removes bhabhi's short
with her panty "bhabhi your wet " then touches her wet pussy bhabhi lick his finger. Guide it
to her wet pussy his finger slide inside her pussy"Your so tight bhabhi" and put one finger
inside her dripping pussy "ah yes" bhabhi moan and grip the sheet the man suck her pussy
and lick it bhabhi moaning so loud: "ahh haha ahh it's so good to lick me more" he fuck
bhabhi with his tongue.
He stands up, takes off his clothes, and goes to bhabhi. He slides his big dick to his wet
entrance, "are you ready, bhabhi?" Then he slowly put inside bhabhi whimper and grips his
arm "it hurts be gentle please" bhabhi moan he is entirely inside bhabhi and didn't move.
Savita grasps his arms then he thrust deeper" ahhh fuck yes" bhabhi moan and bite her lip
her bf suck her nipple while pushing deeper and faster"I'm cumming ahh yes" both of them
shouted "fuck bhabhi your so tight ahh" they thrust quicker and deeper until they cumed.